I just made this quilt for my little boy for 3 bucks. Yep. Three Dollars. How cool is that?
My little 2 1/2 year old boy is OBSESSED with Disney Cars. Especially Lightning McQueen.
He has big Lightning McQueens. He has small ones. He has Lightning McQueen galoshes. Shirts. Jammies. He loves it all. The only thing he doesn't have, is a Lightning McQueen quilt.
I solved that problem!
We found the Cars flannel at our local quilt store in the remnant bin and he wouldn't put it down. It was only THREE DOLLARS, and just a few inches less than a yard. He loved it so much that I decided to just buy it, and see what I could do with it to make it into a little boy sized blanket for him.
All the rest of the materials I found in my fabric stash, and the red and yellow squares I even had already cut! It only took me about four hours to make this little quilt, from start to finish.
I quilted it in my normal loopy pattern, just a little bigger than normal. (Bad picture up there!)
It measures about 40" x 54"
The red and yellow checks remind me of racing flags.
Not bad for $3! I was proud of myself for using what I already had!
I'm linking up!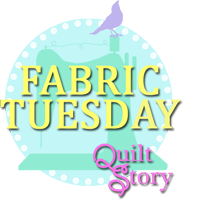 Go check what everyone's been doing. Seriously, amazing stuff!
By the way, thanks to all who posted a comment last week...I appreciate each and every one!